Based in Chattanooga ,Tennessee 
We specialize in Bush Hogging, Brush Removal, Land Clearing , Excavation, Underbrush Clearing and Tree Removal.  We can clear away those messes that limit the use of your property. 
No job is too large or too small, from 1/4 acre residential lots to a one hundred acre commercial property.
Let us make you proud of your property!
Give us a call for a free quote 423-593-1707
What Makes Us Different ?
Dependable and reliable service. We have the equipment to properly do every project.  Our  state-of-the-art forestry mulching machine goes where larger machinery cannot. It treads lightly, leaving no unsightly tracks or ruts, with no burning or hauling required after land clearing. With no damage to soil or root structures, we turn trees and vegetation into soil-enriching mulch, offering an alternative land clearing solution.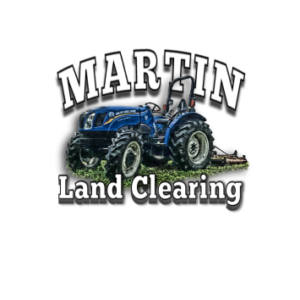 Martin Land Clearing will work with you to transform your property into a beautiful outdoor living space that you can be truly proud of. We consider ourselves more than just bush hogging and equipment operators, we consider ourselves craftsman of our trade. We have built our company and reputation with this concept. No matter what your project, no matter the size of your project, we have the experience, equipment and commitment to provide you with the perfect piece of real estate and mind.  .
THERE ARE A LOT OF FACTORS WHEN FIGURING LAND CLEARING. WE WOULD LOVE TO COME OUT TO YOUR PROPERTY AND DISCUSS YOUR PROJECT. GIVE US A CALL OR LEAVE US A MESSAGE AND WE WILL SCHEDULE A TIME TO VISIT.